The Runner's Web is a not-for-profit resource site provided as a community service.
Sirius Consulting Group Inc. , an Ottawa, Ontario based Information Technology consulting firm, provides access to their ISP and provides server space, etc. at no charge. Sirius Consulting is not responsible for the content of this site.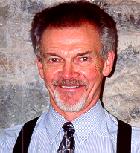 The Runner's Web is maintained by Ken Parker. Ken is the President of Sirius Consulting and coach of the Ottawa Athletic Club Racing Team. He is a former co-founder and race director of Ottawa's National Capital Marathon and a number of other road races including the 1981 Avon International Marathon.
Click here for photos of Ken at the 1999 Canadian Duathlon Championships in Hull, PQ and here for photos at the World Duathlon Championships in Huntersville, NC in October, 1999.
The Runner's Web site uses the Internet Service Provider Magma Communications.
The Runner's Web is designed for runners and triathletes. It contains a variety of running and triathlon (and some cycling) information, a forum (newsgroup) for Ottawa area runners and triathletes, links to other information sites, running, triathlon and cycling clubs, associations, organizations, race sites, race results, pace charts, javascript calculators (Widgets) for computing race pace, Max VO2, BMI, etc., a monthly Runner's Trivia, information on the &nbspOttawa Athletic Club Racing Team and links to a number of commercial "Cyber Stores" which sell running and triathlon equipment. Some links are listed on multiple pages to facilitate navigation.
The Runner's Web also contains the home page of &nbsp Sharon Donnelly, a world-ranked triathlete and 1997 Canadian National Champion, who has Olympic aspirations for Sydney for the year 2000 Olympic Games. Sharon is sponsored by Sirius Consulting.
For technical information on the Runner's Web view the RW Technical Overview from the menu to the left.
Click here for a &nbsp JavaScript and Java Test.
If you encounter any broken links, please notify us by email. Also, if you send us comments regarding linked sites, we will forward them to the site's webmaster. Use your browser's BACK button to return to the &nbspRunner's Web after visiting a linked site.
We will post running and triathlon related links, race and result links (or complete results if provided in a text file) free of charge. Contact the &nbspRunner's Web by email.